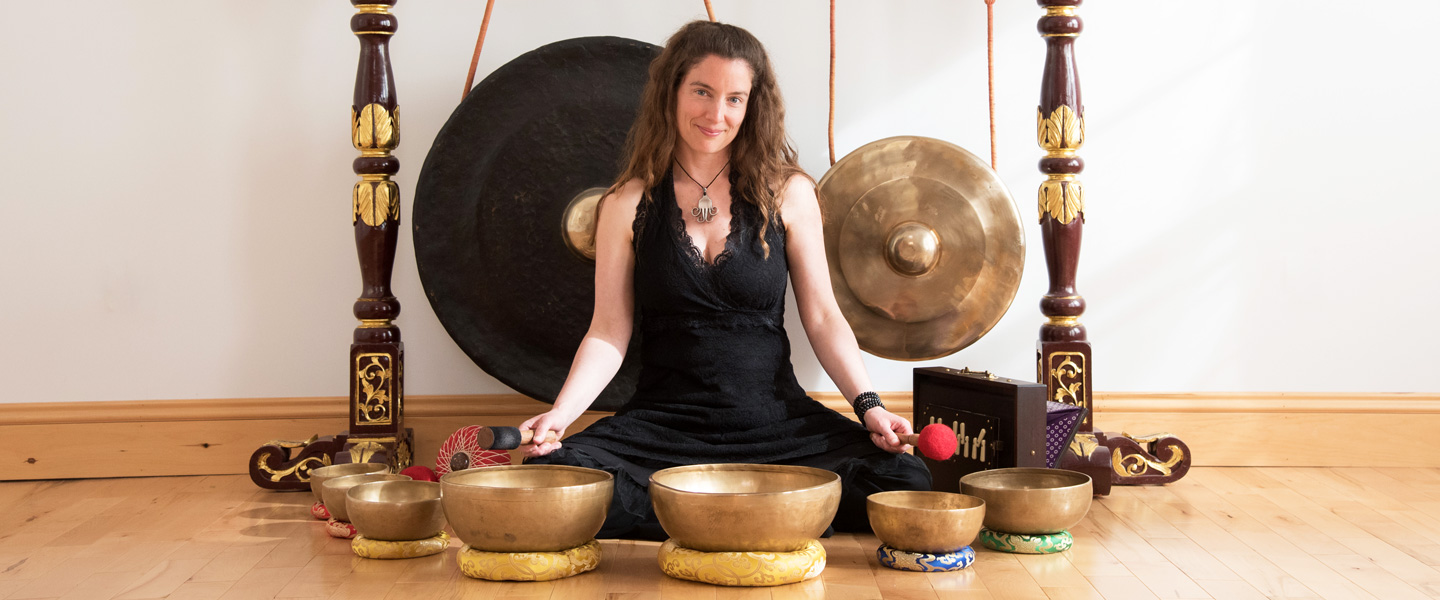 "I believe that the sonic practices can help us to be better listeners both to our own intuition as well as each other, and help us to communicate with more clarity, truth, and compassion."
Sean Johnson
WHAT IS A SOUND JOURNEY?
*heart wide open* Sound Journeys are rooted in the practice of Nāda Yoga (nāda = currents of sound, yoga = union).
Nāda Yoga is a meditation practice of deep listening — to both external and internal sounds. This listening journey can lead to more sensitive receptivity, making everything in life seem more vibrant and alive. Sound Journeys are a powerful way of bringing you into the present moment and into more intimate connection, or union, with yourself, others and the world around you.
The Sound Journeys I offer are a beautiful and powerful way to gift yourself some self-care, as they activate the parasympathetic nervous system, inviting the body to enter a state of deep, natural healing and rest, as well as inviting profound relaxation and rejuvenation. They also nourish resilience and compassion for ourselves and others, with the recognition that we are already whole and complete exactly as we are.
My current Sound Journey toolbox includes Himalayan Singing Bowls, Indian drones such as tanpura and shruti box, Harmonium, Sanskrit mantra chanting, call and response singing, Indonesian gamelan metallophones, guided meditation and various inner sound practices.
BENEFITS OF SOUND JOURNEYS
increased sense of connection
activated parasympathetic nervous system
reduced stress and anxiety
better sleep
stronger immunity
increased ability to concentrate
increased inner peace and well-being
MY OFFERINGS
SACRED SOUND JOURNEY
"I felt in need of a great pilgrimage, so I sat still for three days." — Kabir
Experience the nourishing, connecting and transformative power of sound! Inspired by my passion for poetry, mantra, bronze singing bowls, meditation, yoga and holding space for transformation, Sacred Sound Journey is part gong bath, part guided meditation and part mystic journey. Please visit EVENTS to view my current offerings.
SOUND ASLEEP
"Stay close to any sounds that make you glad you are alive." — Hafiz
A soothing combination of singing bowls, guided meditation, bedtime stories and lullabies to help you sleep. Lay comfortably in savasana, or sit on a cushion or chair, with the warmth and support of blankets and pillows around you, and surrender to the sweet sounds of Himalayan singing bowls, guided meditation, and gentle Sanskrit chants. This journey is offered online via Zoom only. Please visit EVENTS to view my current offerings.
SINGING WITH HEART (KIRTAN)
"Freeing our voice through song and chant also frees our body and our heart." — Silvia Nakkach
Kirtan is an ancient Indian yogic tradition of singing from the heart. Discover the energizing and clarifying power of meditative chanting with this beautiful and powerful practice. No previous experience with singing or chanting is needed. Sanskrit lyric sheets are provided. Please visit EVENTS to view my current offerings.
OTHER OPTIONS
Additional workshops or sessions for your group or retreat are available including: Introduction to Mantra, and Listening as a Daily Practice. Please CONNECT if you would like more information.
PRIVATE SESSIONS

Private one-on-one sessions are available for all of my Sound Journeys (online or in-person). Move at your own speed, work on particular skills or challenges, receive personal support and a fully customized journey. $55 per one hour session, or $75 for 1.5 hours. Please CONNECT if you would like to set up a private session.
WORKPLACE SESSIONS
I offer workplace sessions for your group, staff or team (online or in-person). Build resilience, cultivate connection and community, improve clarity and focus, and provide deep, nourishing rest. Sessions may be one-time or recurring, from one-hour to half-day. Please CONNECT if you would like more information.