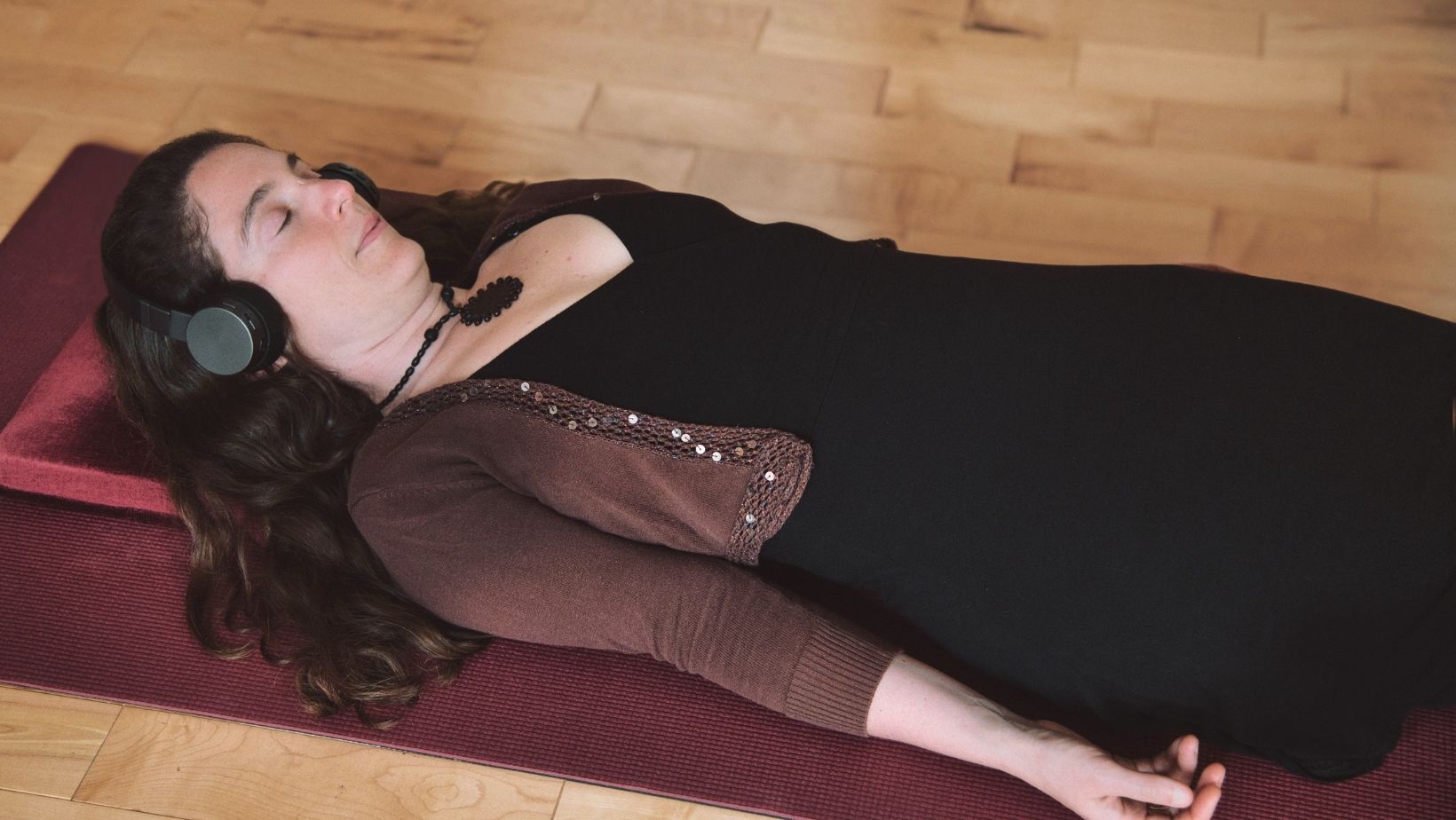 iREST® YOGA NIDRA MEDITATION | 8-week course
Feel deeply rested and more able to manage stress, anxiety and life's other challenges. 💛
iRest is a guided meditation practice that teaches tools to deal with difficult situations (such as COVID!) skillfully, and to develop a deep and secure sense of ease and well-being no matter what is happening in life.
Beginning Monday September 27th, I will be offering an 8-week introduction to this powerful practice and sharing how it can be used to manage stress and anxiety. The course includes a step-by-step exploration of the elements that make the iRest style of yoga nidra so powerful, lots of personal attention to help you customize the practice to suit your own current needs, as well as a full yoga nidra guided meditation in each session. No experience with meditation needed.
iRest is a simple guided process where you sit or lay comfortably and follow the invitations and directions of the facilitator. Based on the ancient teachings of yoga, iRest is a simple, accessible, trauma-sensitive form of meditation designed for modern life. It provides you with tools to help you relax deeply, release stress, increase resiliency, improve your interpersonal relationships, and nourish qualities such as joy, peacefulness, empathy, forgiveness, patience and loving-kindness toward yourself and others.
No matter what is going on in your life, a regular iRest practice can nourish and support you in profound and life-changing ways.
BENEFITS of iRest:
🌸 reduced depression, fear and anxiety
🌸 greater ability to relax and enjoy life
🌸 reduced insomnia and levels of stress
🌸 improved interpersonal relations
🌸 reduced chronic and acute pain
🌸 increased inner peace and well-being
"Highly recommend it for anyone who wants to find more joy, healing and understanding in life."
— Esta, iRest course participant
"Thanks again for such a lovely iRest course. It was like a lifeboat during these crazy times."
— Kathleen, iRest course participant
REGISTRATION:
Mondays 7:30-9pm Atlantic Time (8 weeks)
Beginning on Monday September 27th
ONLINE via Zoom
Pre-registration required
$150