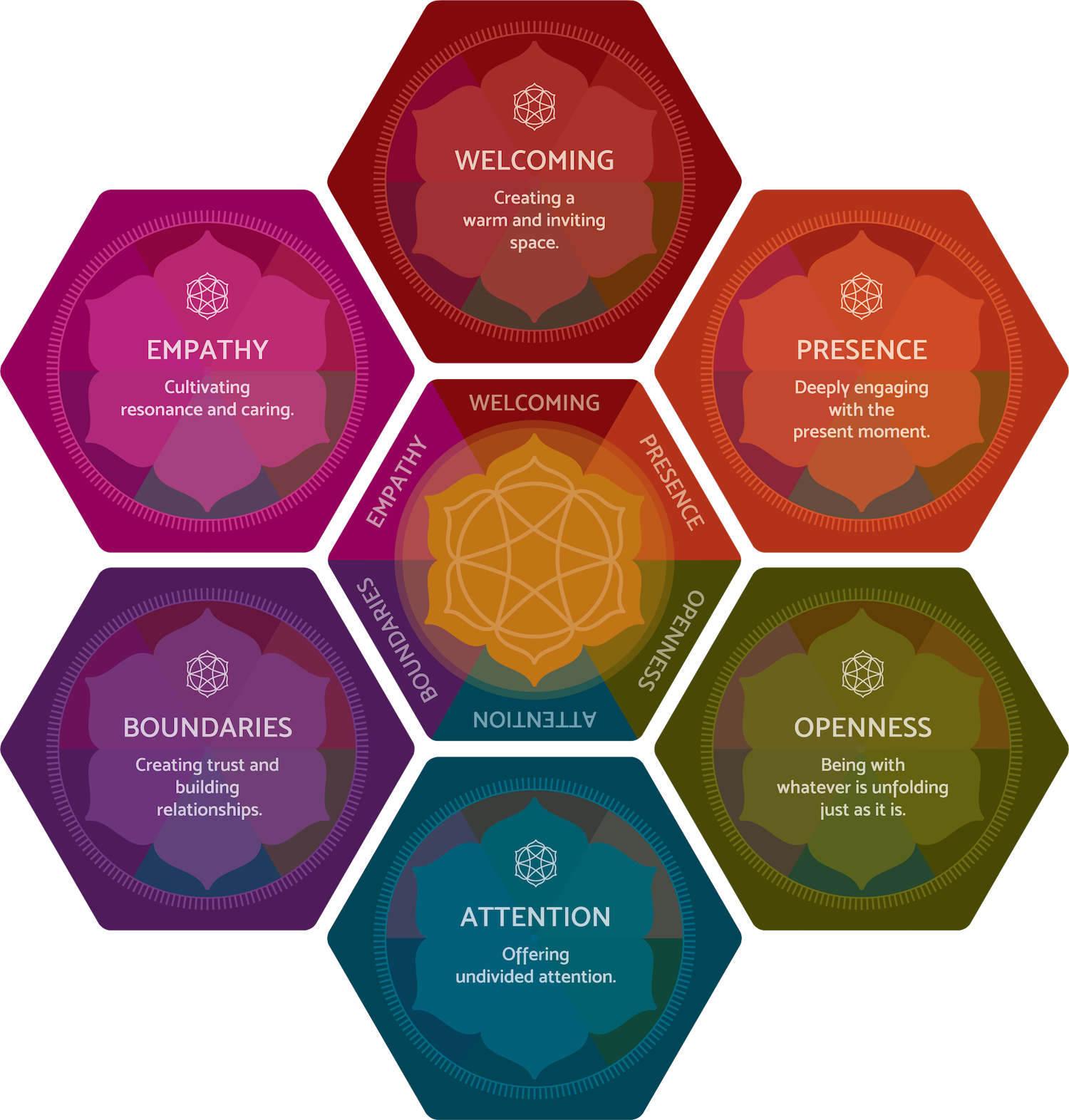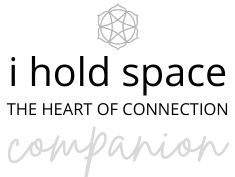 Bring the card deck to life!
WHAT IS THE COMPANION?
The i hold space COMPANION is a self-paced interactive online resource designed to bring the i hold space card deck to life!
Inside you will find:

WHAT IS INCLUDED?
Each of the seven online chapters features detailed descriptions, reflective inquiries, and embodiment activities to support your journey into holding space for yourself, others or the world around you.
You will have access to:
a detailed introduction to the why's and how's of holding space





descriptions, reflections and suggested practices for all six essence cards (WELCOMING, PRESENCE, OPENNESS, ATTENTION, BOUNDARIES AND EMPATHY)





descriptions, reflections and suggested practices for all thirty-six embodiment cards





inspiring and engaging audio journeys to help you expand your vision and dig deeper





detailed suggestions for using the deck to hold space for yourself, another, a group or the world around you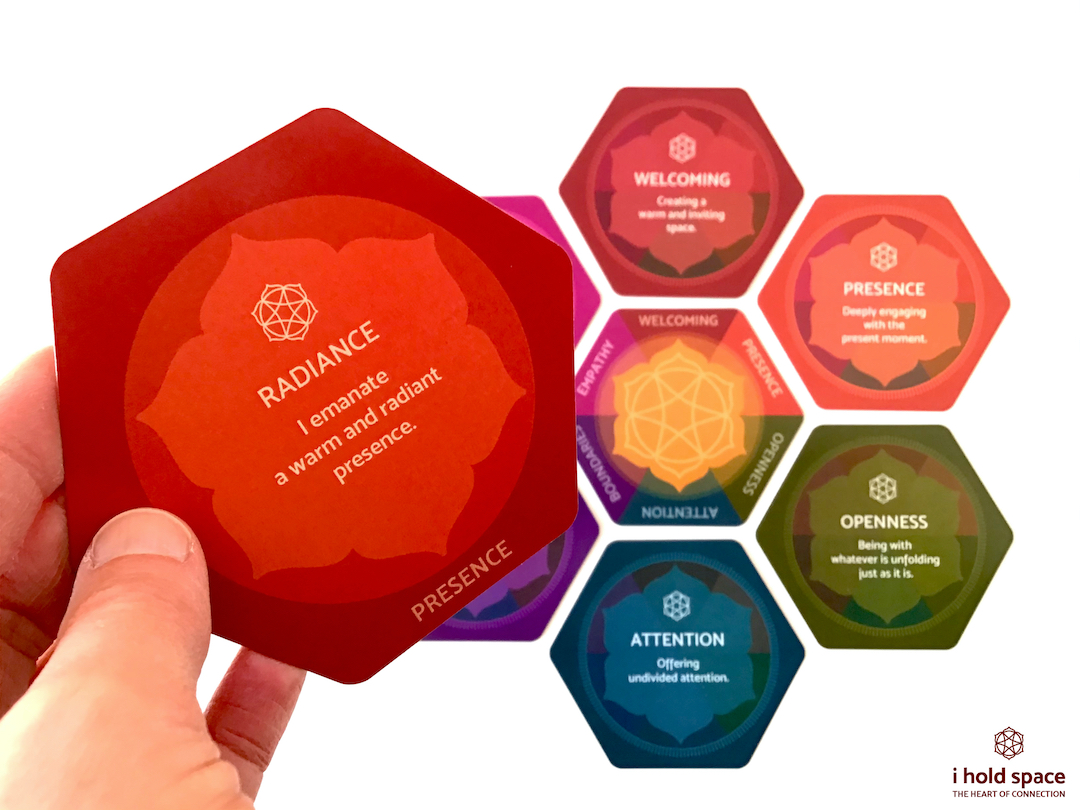 HOW DOES IT WORK?
This powerful resource is self-paced so you can access the information you need when you need it!
When you register you will:
receive access to the resources via a special course portal on this website

log-in and out as often as you wish


use a laptop or desktop computer to interact with the information
WHO IS IT FOR?
The COMPANION is for you if you want to deepen your exploration of the art of holding space and you are a:
transformation coach or life coach

yoga or meditation instructor

counsellor or therapist

group or team leader

birth or death doula

group facilitator

teacher or professor

mentor or trainer

spiritual leader

support worker

care-giver

change-maker who wants to make culture shifts
AND
you care deeply about the people you serve

you want to create a more beautiful world!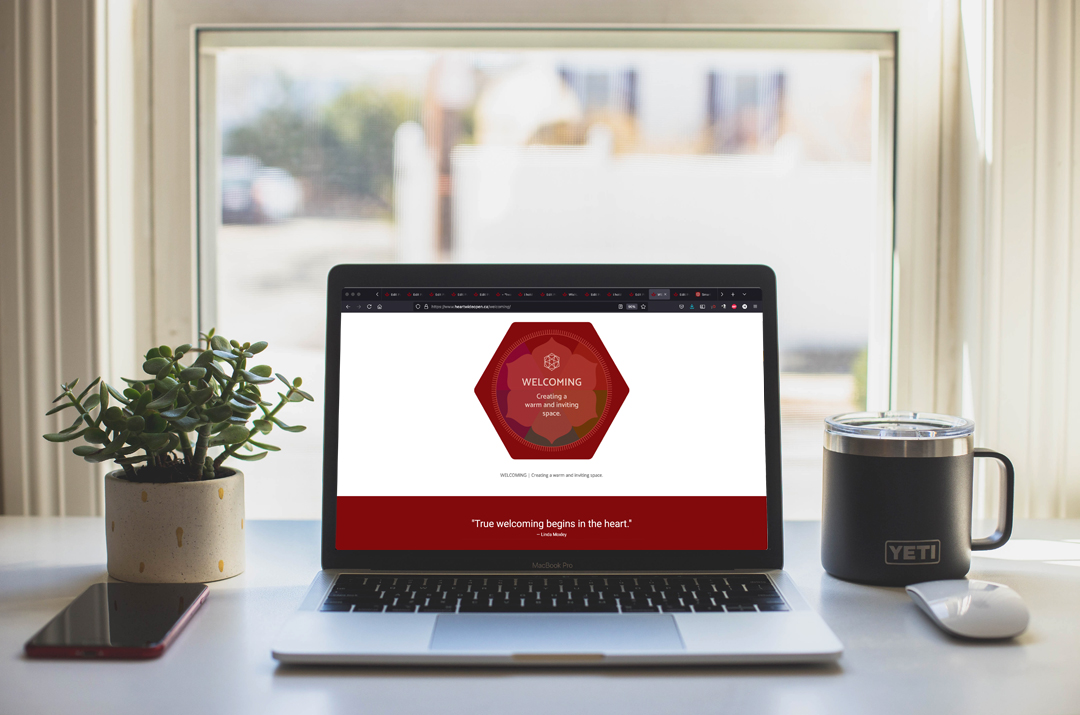 WHAT WILL I GAIN?
online
Learn from the comfort of your home, studio or office.
self-paced
Experience one chapter a month, or all six at once.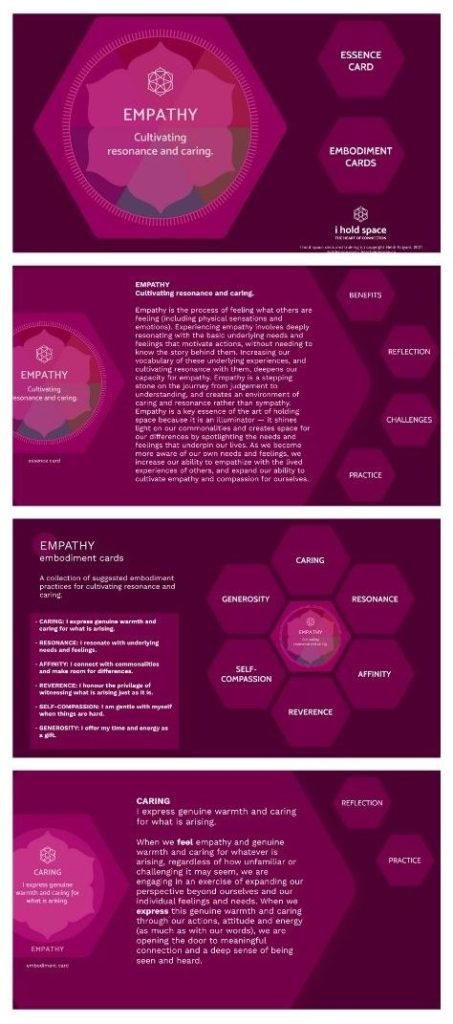 multi-media
Interactive presentations, audio journeys and downloads.
always available
Enjoy 24/7 access to inspiration and information.
$50
Register here:
(You can use your credit card or PayPal balance. Once payment is completed you will be invited to create a membership login and password.)
Questions before you register? Contact me.
* Sorry, there are no refunds on digital and/or downloadable material.
If for some reason you are not-satisfied, please message me and we'll find a solution!
Your access will start on the day you register.

Don't have the i hold space card deck yet?
You can order it here:
$45 (plus shipping)

SHOP ON ETSY