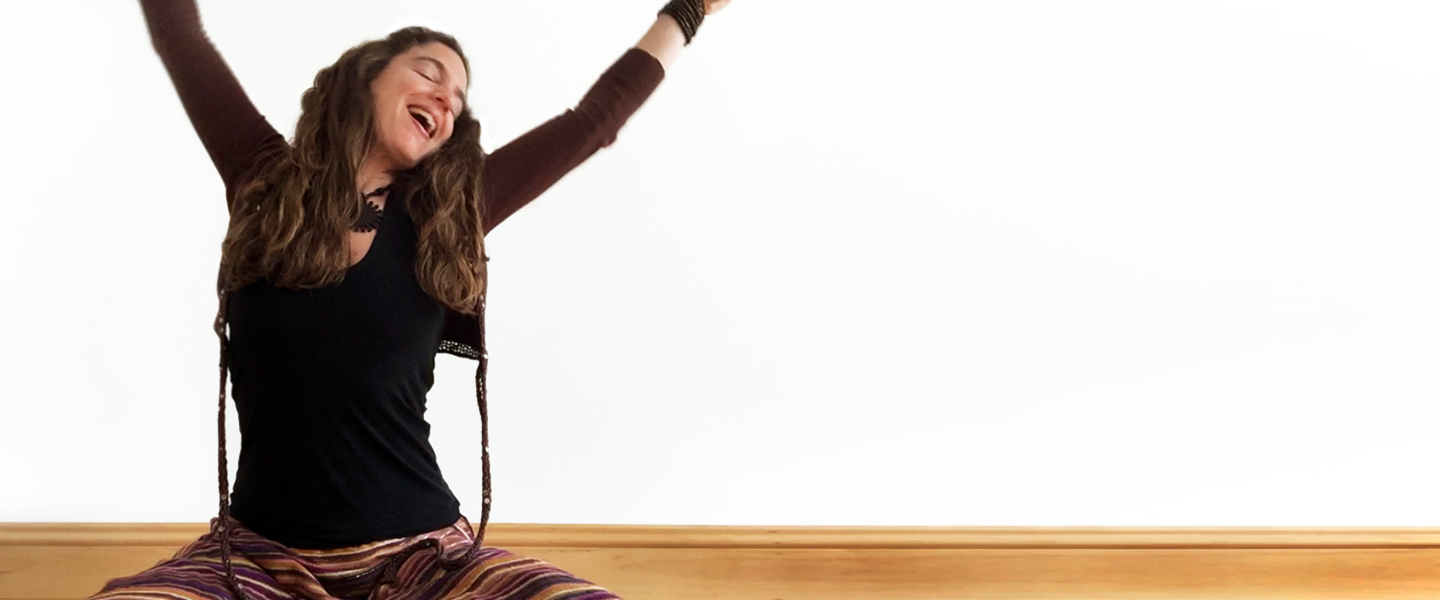 "One of the greatest gifts we can give other humans is to make them the centre of our attention in an atmosphere of openness, curiosity, and compassion."
Russ Harris, ACT Trainer
i hold space
THE HEART OF CONNECTION
Holding space is a powerful practice for cultivating and sustaining vibrant, authentic, meaningful connection and relationships — with ourselves, others and the world around us. Although connection is a deep-rooted human need, many of the ways we commonly interact and communicate actually create disconnection and separation instead. The practice of holding space offers a beautiful and transformative alternative, which can be applied to personal, work or community life.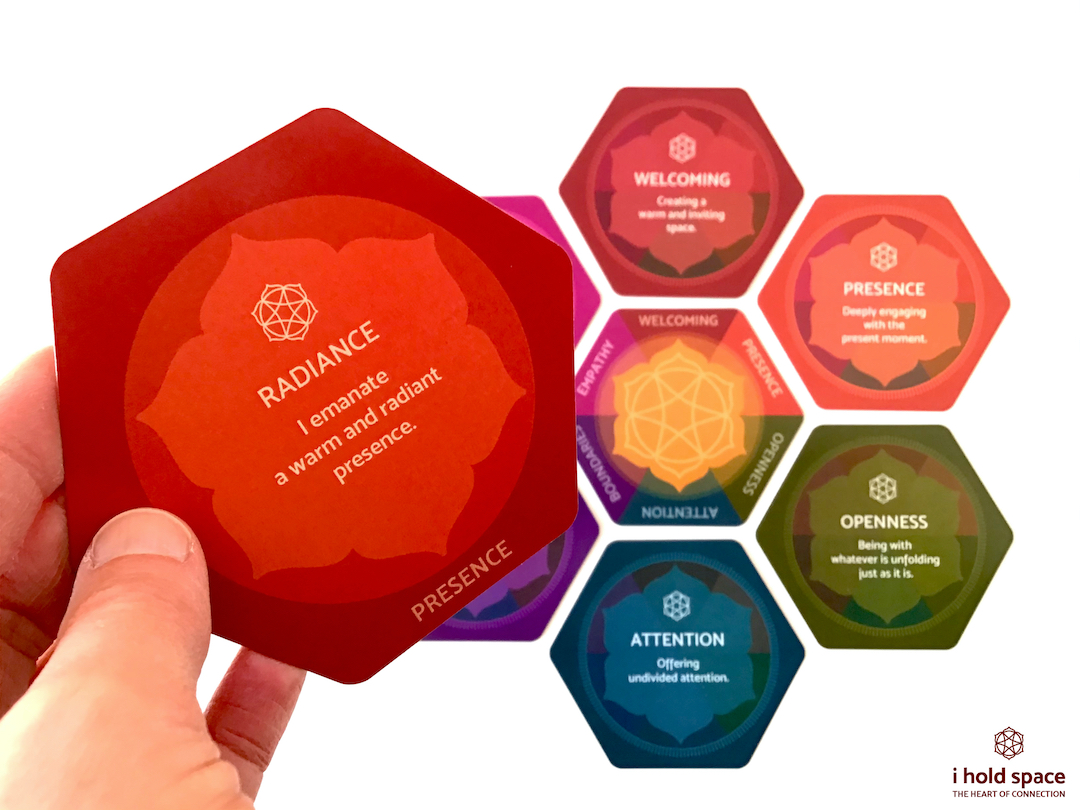 WHAT IS HOLDING SPACE?
Holding space is a way of being that opens the door to deep and meaningful connection by creating a circle of caring, presence and openness for ourselves, others or the world around us. It is a practice that supports us in being fully grounded in the present moment, meeting, and greeting whatever arises without judging, changing, or fixing. It is an act of service that honours the beauty and sacredness of life just as it is. It is a powerful and transformative way of seeing and being seen, hearing and being heard. It is a way of showing up for ourselves or others with tenderness, compassion, courage, vulnerability and love.
Connect with yourself. Connect with others. Connect with the world.
I designed the i hold space deck (and trainings) to help you cultivate deep and profound connection — in all of your personal, professional and community relationships. Together, let's create a more beautiful and resilient world!
BENEFITS OF HOLDING SPACE
deeper and more profound connection in your personal, professional and community relationships
deeper connection with yourself
increased ability to work with welcoming, presence, openness, attention, boundaries and empathy
greater sense of aliveness, purpose, meaning and authenticity
more abundant groundedness, ease and confidence with challenging circumstances and situations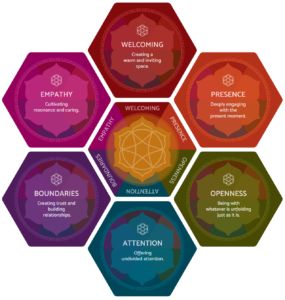 The six essences of holding space
deepened and demystified
for coaches, teachers, healers, counsellors, leaders and change-makers.
Learn how to make a transformative difference
in people's lives using the six essences of holding space.
i hold space CARD DECK
Amplify the transformative power of your coaching, teaching or counselling!
Nourish yourself and those you serve with i hold space card deck. This 48-card deck can be used to learn, practice or deepen the skills of holding space for yourself, another, a group, or the world around you. The hex-shaped deck, which includes six essence cards, thirty-six embodiment cards, and a collection of centre cards, invites visual and engaged learning as the cards are arranged and rearranged in meaningful combinations. The i hold space deck is designed both to stand alone and to complement my i hold space trainings. To purchase the deck, visit my Etsy shop.
Yes, I want a deck!
i hold space COMPANION
The i hold space COMPANION brings the card deck to life! Each of the seven online chapters features detailed descriptions, reflective inquiries, and embodiment activities to support your journey into the heart of connection. The COMPANION offers in-depth insight into all six essences (WELCOMING, PRESENCE, OPENNESS, ATTENTION, BOUNDARIES AND EMPATHY) and all thirty-six embodiment cards. And it includes inspiring and engaging audio journeys to help you dig deeper, detailed suggestions for using the deck to hold space for yourself, another, a group or the world around you, and a valuable introduction to the why's and how's of holding space. This powerful resource is self-paced so you can access the information you need when you need it! Use the COMPANION to deepen your connection with yourself, your family and friends, or the people you serve. To learn more, visit my COMPANION page.
i hold space TRAININGS
My i hold space trainings are an invitation dive deeply into the essence of holding space. They include guided audio journeys, embodiment activities, reflective inquiries, and duo or small group practice. They can support you in holding space for yourself, your family, personal relationships, students, clients, colleagues or the world around you. Custom trainings are available for your business, group or class. For current offerings, please visit my events page, or send me a message.